Ayo Balogun aka Wizkid is a name that speaks volumes when mentioned in the Nigerian music industry.
But his song "Smile" which featured the American R&B singer H.E.R and produced by P2J under Columbia Records has attracted so much attention that I think it's going to stay for a long time like every other hit reggae song which also has that afrobeat feeling.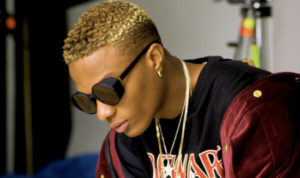 The lyrical contents are well written by Ayodeji Ibrahim Balogun( wizkid), and Gabriella Wilson
to fit the feeling of a father that loves his child because the song was dedicated to wizkid's children, and also appreciate those who have worked with him on his recently released album Made in Lagos.
"Smile" has gained worldwide acceptance after its release in June 16, 2020, and debut on the No 3 spot of the UK Afrobeats Singles which is compiled by OCC (Official Charts Company), and also found its way into Barack Obama's 2020 summer playlist.
"Smile" is one of the songs that won't fade out quickly that's why it was picked out of Wizkid's "Made In Lagos" album to be his lead single before the release of the album.
Smile gave people so much expectations and giving his fans that the album will be a bit because the lead single swept his fans off their feet.
Wizkid's Smile video is simple and very catchy, it portrayed love for family and friends giving a sense of celebrating life.
Conclusion
Wizkid made in Lagos is successful today because of the lead single smile that kept his fans salivating for his made in Lagos album.