Weddings are events that remind us of our love lives even when we are not the ones getting married; there is a feeling that comes with such an event. A wedding event comes with mind-blowing bouquets and a stunning looking bride holding those beautiful solar wedding flowers as she walks down the aisle.
A wedding event sometimes might not be complete if Sola Wood Wedding Flowers are not part of it. You might be wondering what are sola wood flowers and what relevance are they to a wedding event? This article will give you basic knowledge of solar wedding flowers, what solar wedding flowers are made out of, and the importance of solar wedding flowers for weddings.
What are solar wedding flowers?
Sola wedding flowers are those lovely looking flowers that are mostly used in wedding banquets and other events or celebrations. Solar wedding flowers are made out of tapioca plant roots; all solar wedding flowers are handmade.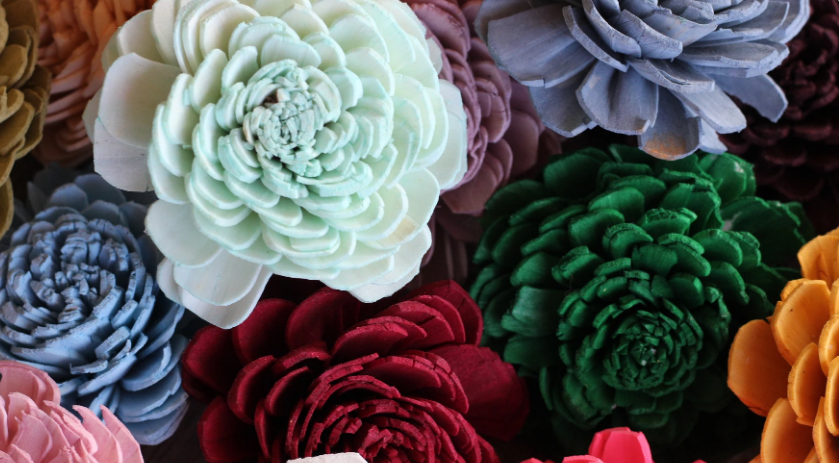 What are sola wood?
Solar woods are gotten from tapioca plant root; they are the ivory part of the root after the surface of the root has been shaved off, the sola woods are then shaped to a certain level that helps the end-users to reshape them easily by using water.
Solar wedding flowers are pre-shaped and sold to the end-users who re-shapes them with the help of water and then allow the flowers to dry, and this could take up to 24 hours. The end users (flower designers) can further paint the flowers to any color of their choice.
Since solar flowers are handmade, the flower designer can always craft the solar wedding flower to any types of flowers as this depends on what you want for your wedding. Just like any other flowers, sola
Why do you need sola wedding flowers can also be damaged when they are not well preserved, to make sola wedding flowers last longer, keep them in a dry cool place where the direct sun cannot reach them.