Paul Pogba the Famous football star, was in an adorable photo celebrating Eid Mubarak with his beautiful wife, Zulay who is a LATINA (Bolivian).
The couple dressed up in a blue African styled outfit.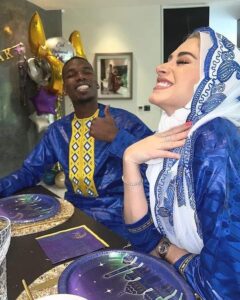 Paul Pogba who is currently playing for Manchester United is a 29 years old professional french footballer and currently earn 15.08 million GBP as his salary.