Drake is a popular rapper who has grown his networth by high grossing tours, multi-platinum recordings, and major recordings. 'Aubrey Drake Graham' popularly known as Drake, sometimes called 'Aub' or 'Champagne Papi', is a three-time Grammy award winner and a winner of over 26 different nominations, is one of the best R&B and hip-hop artistes of today and he is undoubtedly one of the richest musicians of our time.
Continue reading to see how he made it to the top, accumulated wealth, and also see the record which the legend 'Michael Jackson' made that drake broke.
DRAKE'S BIOGRAPHY

'Aubrey Drake Graham' was born on the 24th of October, 1986(currently 32 years old), in Toronto Ontario to 'Dennis Graham' who was an expert drummer and was one of the legendary singers of the rock band for Jerry Lee Lewis, and Sandi Graham. Drake grew up with music in his blood, his uncle Larry Graham was a professional bass player
Drake religious and cultural background is a tad unique as his father is an African American Catholic while his mother is a white Canadian Jew. Drake's parents divorced while he was five years old and his mother relocated him to Forest Hill where he attended an all Jewish day school that shaped who he is today although he was the only kid who was black and a Jew in an all-white Jewish high school.
Drake first came to fame when one of his high school friends presented him to his father who was at that time an acting agent and that landed him an acting role in the commended Canadian TV teen drama series 'Degrassi'. The Next Generation. He played the role of a basketball player star Jimmy Brooks who was physically incapacitated, he acted on the till 2007. Drake dropped out from high school to chase his true interest which was music after being inspired by hip-hop icons like Jay Z and Clipse.
Drake first mixtape was distributed in 2006. The sequel mixtape 'Comeback Season' which was released in 2007 had one hit "Replacement Girl" which featured Trey Songs and the track made Drake more popular in Canada and he became the first Unsigned Canadian rapper to have his music video featured on BET.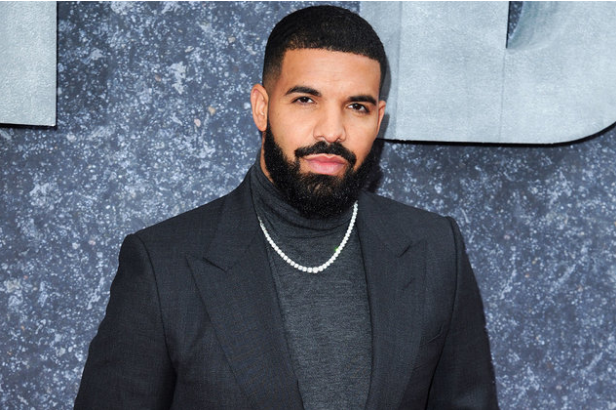 His success didn't end there, as the third mixtape was released in 2009 'So Far Gone' and prior to its release, Drake became the focus of biggest bidding war ever between labels on who was going to sign him, Young Money Entertainment later signed drake. On June 15, 2010, Drake released his first album 'Thank Me later'. Subsequently, Drake has released other albums such as 'Take Care 2011', 'Nothing Was the Same 2013' and 'Views' in 2016.
Drake currently does not have any kids and it is rumored that he is dating the 18-year-old model 'Bella Harris'.

DRAKE'S NET-WORTH

As of 2019, Drake has held for himself numerous awards in the music industry amongst the most notable ones are 3 Grammy Awards, 2 MTV Video Awards, and many others making him 'the most awarded artist in Billboard Music Awards'. Other notable mentions are "The Best Rapper Alive" in 2011 through till 2015. He has also been titled 'Global Recording Artist of 2016 among others'
He is the most-streamed artist on the planet over the past 12 months, Drake is one of the top five richest hip-hop artists and rappers with an estimated net worth of $140 million in 2019. In 2016 he made about $38.5 million, in 2017 he made $94 million and in 2018 he made $47 million according to Forbes. His earnings were up in 2017 by 144% from $38.5 million in 2016 to $94 million in 2017, therefore making him the biggest percentage gainer in 2016-2017 on the Celebrity 100 according to Forbes. Drake has joined with the top distinguished rappers such as Birdman, Jay Z, Diddy, and also Dr. Dre.
What has propelled Drake's net worth to the big five spot was his multiplatinum recordings where his views turn out to be the top-selling Hip-Hop album of 2016. Since then, Drake has won major endorsement deals with companies such as Nike, Sprite, Apple Music and high-grossing tours which made him around $1 million a night. Asides music, Drake is also a businessman and some of the businesses that topped up his net worth are Virginia Black Whiskey, October's Very Own (OVO) and a clothing line too.
Drake holds the record of having most AMA nominations which add up to 13 in total surpassing the legend Michael Jackson 11 in a single night.
It doesn't really matter if you feel some love for drake, or you're filled with disgust, one thing you can't disagree with is that Drake is one of the most famous artists in the industry.