Davido forgives the girls that accused him of pregnancy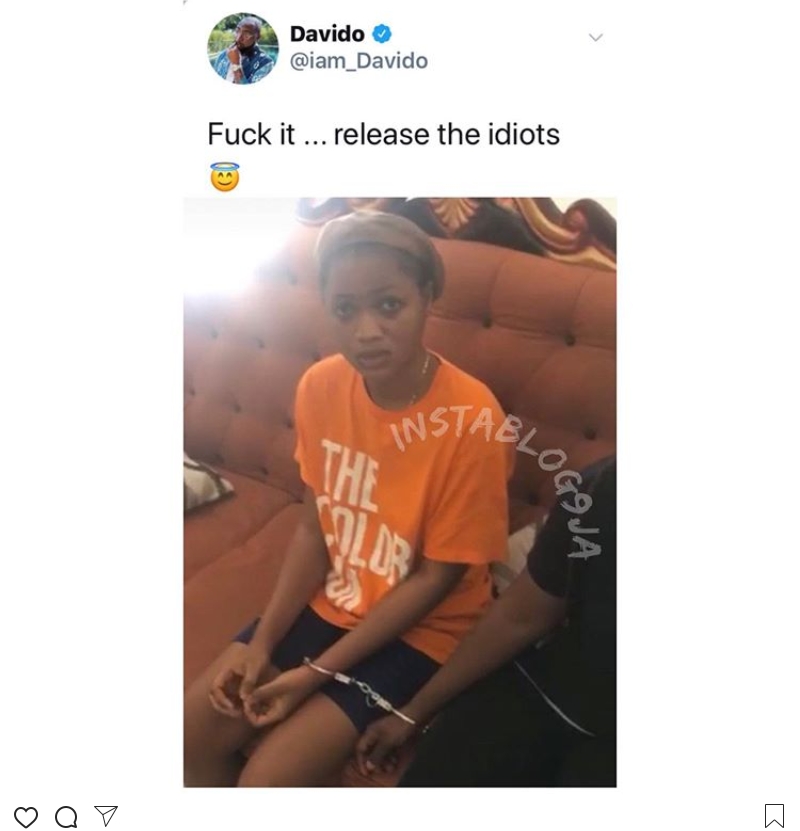 Last week two girl made a viral video accusing Davido of impregnating one of them, which was never true. After the singer saw the video he vow to make them pay.
The girls who later came up at the late hour to tell the public that it was a joke got arrested, but Davido forgive them and asked the police to "release the two idiot".
Watch video