A woman crashed a wedding ceremony in Detroit and shocked guests as she claimed to be carrying the groom's child.
Footage of the incident has gone viral on TikTok though it's not clear when it was recorded.
The pregnant woman turned up at the outdoor wedding while the officiating Minister was reading the vows to the couple at the dome-shaped patio.
As soon as she made her entrance, she began screaming.
She is heard saying: "Anthony! You pretend you didn't know me? didn't get your psych med today?
"Anthony I know you hear me! You're acting like you don't know me…I got your baby here!"
The minister continued reading the vows but wedding guests were already murmuring in surprise.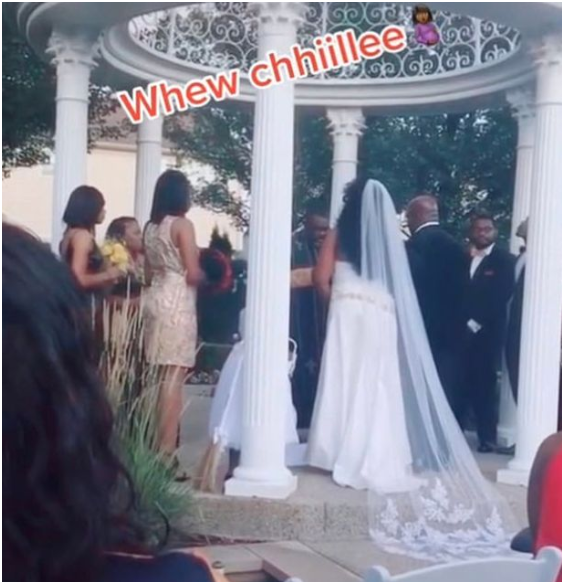 The bride and groom ignored the screaming woman but she didn't relent.
At one point, a young woman, who is seen holding a bouquet in her hands, dashes out of the patio.
She throws the flowers at the woman and shouts: "You better get out of my mama's wedding. What is wrong with you? What is wrong with you?"
Watch the video below.