Whoever would have thought that someone who was expelled from every school would turn out to become a millionaire at the age of 18?! Well, Lil Pump is an astonishing example of such an uncommon achievement. Do you Want to know how he grew into an internet sensation overnight? Or how he managed to become a millionaire in just two years? Keep reading to find out more about Lil Pump, his net worth in 2019 and how he went from being a castaway to a singing boy wonder.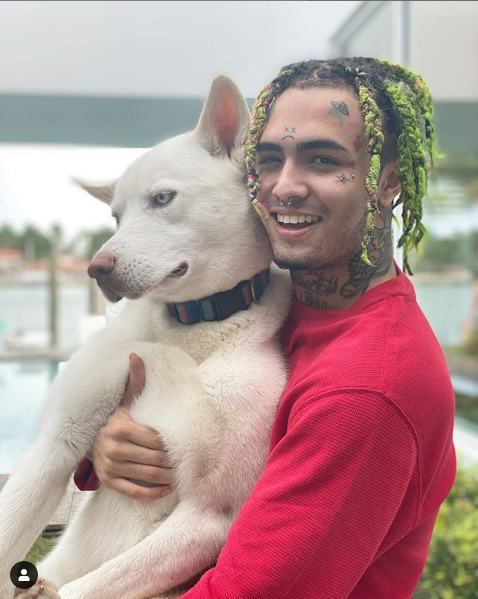 Lil pump Biography

The American rapper, songwriter and record producer lil pump was born 'Gazzy Garcia' on the 17th of August 2000(18 years old) and is roughly 183cm in height in Miami city of Florida, United States. The rapper was full of an unruly streak and was in fact expelled from many schools in his early years for violating guidelines and restraints. At last, he was sent to a prospect school which is an alternative to regular schools. However, the change of school didn't affect his rebellious nature, and he finally got suspended in the 10th grade for fighting and encouraging rebellions.
Almost fated for a dark future, Lil Pump got the chance to save himself in 2013, when one of his cousins presented him to an American rapper named 'Smokepurpp'. It was then that he decided to ditch his wild lifestyle and merged with Smokepurpp to build a career in the music industry. His most celebrated song, 'Gucci Gang' was ranked 3rd amongst the Billboard Hot 100 songs. The Gucci Gang craze was of such greatness that it also became his first song for which the Music Recording Certification provided him with a Silver certificate.
Lil Pump's professional career took off as a rapper in 2016 when he dropped his first album titled 'Lil Pump'. The album was produced by his friend and associate rapper, Smokepurpp and was aired on the music radio website 'Sound Cloud'. Immediately after the success of this album, he released four singles sequentially titled 'Drum $tick', 'Gang Shit', 'Ignorant' and 'Elementary'.
Each of these singles was streamed over 3 million times. With the massive success of these tracks, he became so famous that within years he gained respect among the hip-hop music celebrities of South Florida. At the start of 2017, he released two tracks titled 'D Rose' and 'Boss' on Sound Cloud. Both the tracks were tremendous hits and jointly got over 70 million streams. Among the two, the track 'D Rose'; became so eminent that on 30 January 2017, a Chicago based film director released its music video on YouTube. The video has spanned over 137 million views on YouTube to date.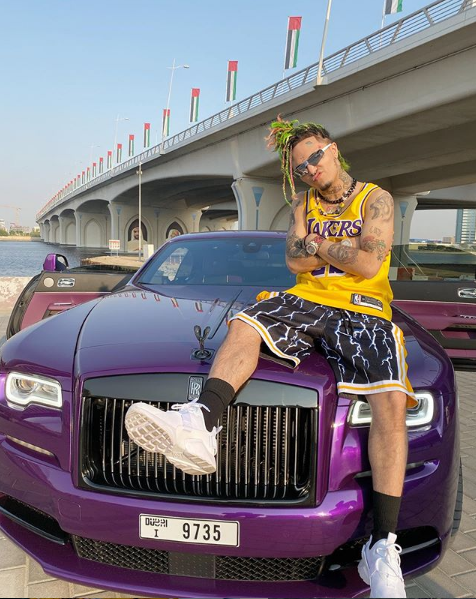 On 8 November 2017, he released his song titled 'Gucci Gang' which ranked 3rd in the Billboard Top 100 list and is well-thought-out to be the most famous song of Lil to date. On 18 January 2018, he released his single track titled 'I Shyne' which was created by the music producer Carnage. On 13 April 2008, Lil pump aired the song 'Esskeetit' which took the 24th position in the Billboard Hot 100
list of the week. In the meantime, Lil is too young and started his career just two years before, so there's no approved award to his name yet.

Lil Pump Networth
As at January 2020, The assessed net worth of Lil Pump to date is $10 million. Lil Pump Purportedly Signed an $8 Million Record Deal with Warner Bros in March 2018 that added a huge chunk to his net worth. All that $8 million was early payment, after that, he will receive $9,000 in the first year, $12,000 the second year, and $15,000 for the third through seventh contract years. His major source of income is the music he creates. Nevertheless, he also earns through his live performances and his official YouTube channel titled after him, which has nothing less than 7.1 million subscribers.
Lil Pump is someone who was known to reverse his luck within nights. The insolent student who was expelled from every school has been able to make a net worth fortune of $10 million and more surprisingly, within two years of his singing career. The way he has grown his respect in the music industry without any godfather is praiseworthy.

Lil Pump Instagram handle