For the past two months, the big brother season 6 game aka shine ya eyes has been topping trending news in Nigeria as the housemate has never stop to entertain millions of viewers all over the world.
Multichoice the producers of the show have also given the viewers the chance to win one million nairas each for the first 30 people who predict the winner correctly.
Two weeks ago, those who predicted must have chosen, white money, Boma, Cross or Pero but as the game start to sharpen itself with some members being evicted especially the eviction of Maria from the house, the spotlight has started shining on a new housemate Yousef, A Nigerian with a Chadian mom.
Yousef is one of the housemates who comes from Jos which is in the northern part of Nigeria
Before gaining entrance into the house Yousef was a school teacher in one of the secondary schools in Jos and he has proven to be a true teacher and has shown great morals and character in the house.
Although he has been up for eviction a couple of times, yousef might not be going home any time soon as he gains more grounds in the big brother Naija season 6 show sponsored by Abeg and Patricia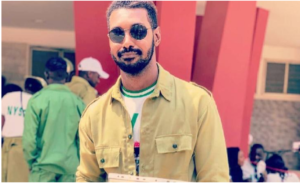 Here are 5 reasons why you should vote for Yousef
Intelligent: after Yerins who was evicted from the house earlier, Yousef is one of the most intelligent guys in the house, he has currently won over 2 million Naira in the game show organized in the house. There is no doubt that Yousef is a smart teacher.

Morals: Yousef has shown a high level of good morals in the house, and has comported himself in a manner that makes him stand out amongst other housemates.

Characters: Yousef has also shown that he was well brought up, as his characters are top-notch. He has never had any form of altercation with anyone in the house and he has a high level of tolerance.

Maturity: Amongst the male housemate Yousef is one male housemate that shows a good level of maturity as he approaches matter that concerns others with wisdom.

Handsome: Yes! Yousef is one of the most handsome guys in the house, he is a fine bobo.
If you are not yet convinced, try and watch the show properly and make your decision about voting Yousef.