Falz who's real name is Folarin Falana is practically one of the best talent Nigeria has to offer, the multi-talent superstar has kept his fans holding tight to him over the years as he continues to gain more fans globally.
His recent activities in the Nigerian entertainment industry have kept people thinking about what talent he should focus on. The truth is that Falz can fit into the acting industry as a Nollywood actor and can also be a music superstar at the same time.
One thing that differentiates Falz from other Nigeria entertainers is its funny kind of personality and looks. Falz is a seasoned comedian that can crack a rib even with just a simple smile.
If you are just reading about him for the first time then you are hooked as this review will give you an insight into Nigeria's finest singer, songwriter, and comedian.
Who is Falz?
Falz the bahd guy is actually a bahd guy (extremely good) in the Nigerian music industry, he was born in Lagos state Nigeria on October 27, 1990.
Falz kind of song is afro-pop and hip hop, the rapper and songwriter is signed into his own record label called the Bahd Guys Records.
Unlike some other artist who dropped out of school, Falz is well educated as he owns a degree in law from the University of Reading England, and was called to bar in 2012 after graduating from the Nigerian law school in the federal capital territory Abuja.
Before becoming a lawyer, Falz had enjoyed his primary and secondary school days in St. Leo's Catholic primary school, Ikeja and Olashore international school, Osun state.
What's Falz style of music?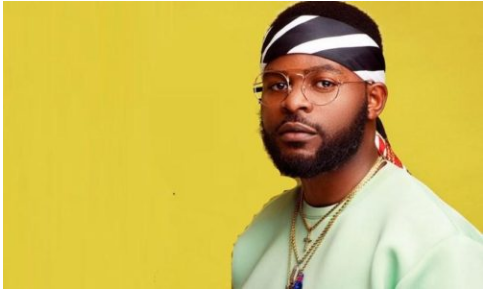 One thing that gives any artist an upper hand in the Nigerian music industry is having a unique style of music. Falz describes his music style as "Wahzup" music, which us a fashion of comic lyrics and contemporary hip hop blended with the Yoruba accent.
Falz style of lyrics is well arranged to a point that makes everyone sings along even foreigners can easily key into his song.
What are the movies that has featured Falz
It's true that Falz is well known as a musician, but his acting skills as a Nollywood actor spells out his high level of professionalism in the movie industry.
Falz has featured in different Nigerian movies, and some of the movies include The 2015 soap opera Jenifa's Diary where he played a role as Segun, a hairstylist.
The 2015 movie titled Couple of the day where he played a role as a Gateman.
2016 Falz played a role as Kayode Beko-Williams in one of the most popular soup opera on Africa magic channel titled Tinsel.
2017 Falz played a role in the movie titled 10 days in sun city as Seyi, a movie that was made in South Africa, and also featured the famous Nigerian comedian AY.
He also featured in the movie titled New Money as Quam in 2017.
In 2018 Falz featured in three movies titled Merry Men 1 and 2 (the real Yoruba demons) where he played a role as Remix Martins and Chief Daddy where he playa a role as Femi 'Famzy' Beecroft, he also featured in Mina playing a role as himself.
In 2019 Falz also featured in a movie titled Your Excellency and was known as who is your Dad? Rapper.
Awards and nominations
Falz has been nominated and has also won several awards both in the music and film industry.
Some of the Award he was nominated for includes
The 2014 scream award for Best New of the year
The 2015 Nigeria Entertainment award as the best rap act of the year, Best New act to watch and best collaboration of the year and more…
Falz net worth
Falz has a net worth of $5million, he has been successful with his music and acting career where he has made good sales from record sales and online streaming platform.
Falz has also had a series of endorsement deals from companies like MTN, Merry bet, Hennessey, and other notable brands.
Conclusion
Falz has used his talent to cave out his desire life with a financial bliss that will make his bank smile for a very long time. You can download Falz's latest song titled "Bop Daddy"