Detective Pikachu was publicly announced in July 2016. The Pokémon Company and the Letterman decided to use Detective Pikachu because of their interest in making a film that focused on another character asides Ash Ketchum
The movie was released firstly in Europe, South Korea, Hong Kong, Singapore, New Zealand, and Australia on the 8th of May 2019 and on the 10th of May 2019 in China, UK, Ireland, Canada, and the USA.
PLOT
Tim Goodman is a 21-year-old insurance worker who had given up his dream of being a Pokémon trainer due to the death of his mother and had become estranged from his father Harry Goodman. Tim was contacted by the police of Ryme City, where catching and battling Pokémon is illegal. He is informed by his father's friend and Ryme City police detective, Hideo Yoshida, that his father was killed in a car accident.
Tim goes to his father's apartment to sort things out and meets with a Pikachu, who is a world-class detective and remarkably smart-talking Pokémon whose words can be understood by Tim, though other people simply hear him say "Pika." Together both solve the mystery of Tim's father, Harry Goodman's disappearance.
CAST AND CREW
Ryan Reynolds played the role of Harry Goodman, Tim's missing father, and an expert Ryme City police detective.
Justice Smith played as Tim Goodman, who was a former Pokémon trainer searching for his missing father. He is also played Detective Pikachu's partner and the only person who was capable of hearing him speak.
Max Fincham played as the Young Tim Goodman.
Kathryn Newton as Lucy Stevens, a junior reporter who worked together with a Psyduck.
Suki Waterhouse played as Ms. Norman or "Ditto", Howard's genetically-modified Pokémon who could take human form for disguise, he acted mainly as Howard's bodyguards Ms. Norman and Roger.
Omar Chaparro engages in a recreation of the character "Sebastian", who was a Pokémon trainer and also runs a secret underground Ryme City Pokémon battle arena and his accomplice by his Pokémon, a Charizard.
Chris Geere played Roger Clifford, who was Howard's son and the president of CMN & Clifford Industries.
Artiste, Rita Ora played the role of Dr. Ann Laurent, who was a scientist for the Clifford Enterprises that carried out the experiment on Mewtwo.
Karan Soni was Jack, who was Tim's friend and a Pokémon trainer.

Josette Simon played "Grams", who was Tim's grandmother who took care of him after the death of his mother (her daughter).
Ken Watanabe was Detective Hideo Yoshida, an old-timer Ryme City police lieutenant and also a friend of Harry who is accomplice by a Snubbull Pokémon. It is worth nothing that Watanabe was the one who voiced his own lines in the Japanese version of detective Pikachu.
Bill Nighy played the role of Howard Clifford, the incapacitated visionary and mastermind behind the Ryme City and founder of Clifford Industries. He was the protagonist in the movie.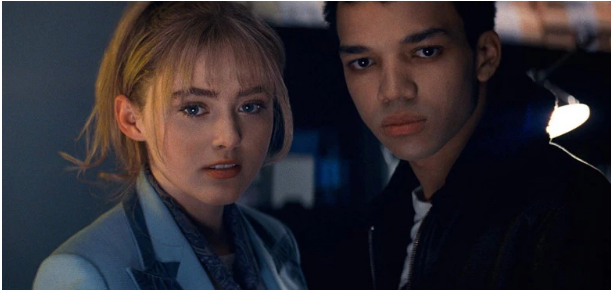 CREW
Principal production started on January 15, 2018, in London, England, and Denver, Colorado. following the Story by Dan Hernandez, Benji Samit, Nicole Perlman with The film's cinematography carried out by the cinematographer John Mathieson and Directed by Rob Letterman Then Produced by Mary Parent, Cale Boyter, Hidenaga Katakami, Don McGowan.
Nine days later, January 24th, 2018, Legendary announced that the major photography had begun officially. A lot of the on-set relations and vocal reference for Pikachu was occupied by Jon Bailey. Though, all of his dialogue was styled over by Ryan Reynolds. major photography was concluded on May 1, 2018.
The movie's visual effects were produced by the Moving Picture Company (MPC), Image Engine, Rodeo FX, Framestore, and Instinctual VFX, which were the same team behind Fantastic Beasts and Where to Find Them and other notable movies. the screenplay was done by Dan Hernandez, Benji Samit, Rob Letterman, Derek Connolly.
Henry Jackman, who had earlier worked with Letterman on Gulliver's Travels, delivered the score for the movie. Kygo and Rita Ora dropped a standalone single for the movie, titled "Carry On". The song and the music video were both released on the 19th of April, 2019. Japanese hip hop group "Honest Boyz", also team up with Lil Uzi Vert to create another song for the movie, titled "Electricity" and the song was produced by Pharrell Williams.
It is the first Pokémon film to be disseminated theatrically in the US, since Pokémon Heroes in 2003 and was also the first to be so distributed by Warner Bros, since Pokémon 3 in 2001.
The film has received diverse reviews from critics and with a worldwide gross of over 433 million dollars, it is the second-highest-grossing video game film edition of all times.