Forex is gradually taking over as more people are beginning to know about it. MBA Forex and capital investment is an investment platform that trades forex and also teaches forex trading.
Where is MBA office located in Nigeria?
Mba forex currently has an office in over 6 states in Nigeria including the federal capital territory Abuja Mba offices are located in the following states.
Rivers state
Abuja
Edo
Lagos
Kastina
They are also located in other states you can search if they are in your state. it is best to locate their office and invest there as I do not expect anybody to invest online. There are scammers everywhere.
MBA packages
Mba forex gives 15 percent of your investment after 30 days. Unlike MMM that did not have any business, Mba forex do forex trading with your money and gives you a 15 percent profit monthly.
Their basic package starts from $1000 which is 360,0000(three hundred and sixty thousand nairas) and the investment lasts for 6months. When your investment period is over your money will be returned to you or you can decide to reinvest it.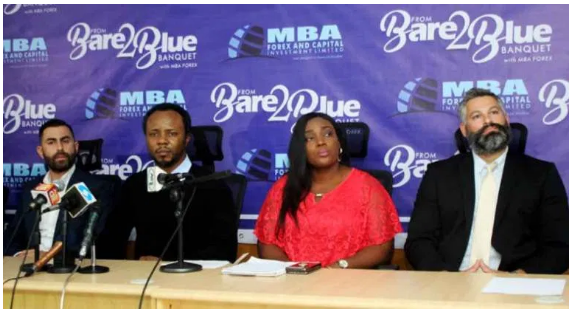 As your investment capital increase, your percentage reduce in this form 15% -10%-5% this means when your investment gets to 5million naira you will earn 5% monthly.
Mba forex scam
Mba forex is not a scam as they are well registered with CAC and have an office in a good number of states in Nigeria.
They trade forex so they have something doing with your investment. Mba also teaches forex for those who want to learn forex trading. According to their MOU they bear all your risk which is an advantage to you.
When it comes to investment, it is advisable to invest what you can afford to lose though it is not so with MBA as you are sure to get your money back, you still need to be careful as nothing lasts forever.
Do not put all your eggs in one basket. Make sure you visit their office to do your investment, do not use the internet to avoid scam.
I am an investor like you and I am not in any way affiliated to MBA forex, my opinion on these articles are experience gained during the time of my investment with them.