Africa is endowed with different species of animals, the elephant is one of them,but it's sometimes hard to be seen in Nigeria because they have all gone deep into the forest for the fear of been seen by humans.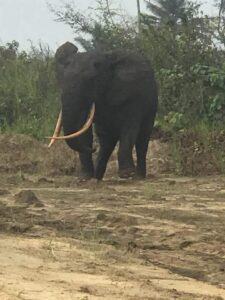 In a community called Ikuru in River State,there has been stories that elephant always come out from the forest to have a walk on the beach and this has actually happened.
An elephant was seen in Ikuru town in Andoni Local Government Area of Rivers State on Wednesday, July 28,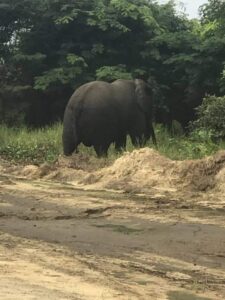 According to a Facebook user Godwin Omayi who witnessed the event said that "the elephant came out of the forest briefly and went back in".
"In Ikuru Town Andoni, today witnessed how nature unveiled its deposit, was beautiful. Ikuru Town home of tourism" Godwin Omayi wrote on Facebook, wrote.