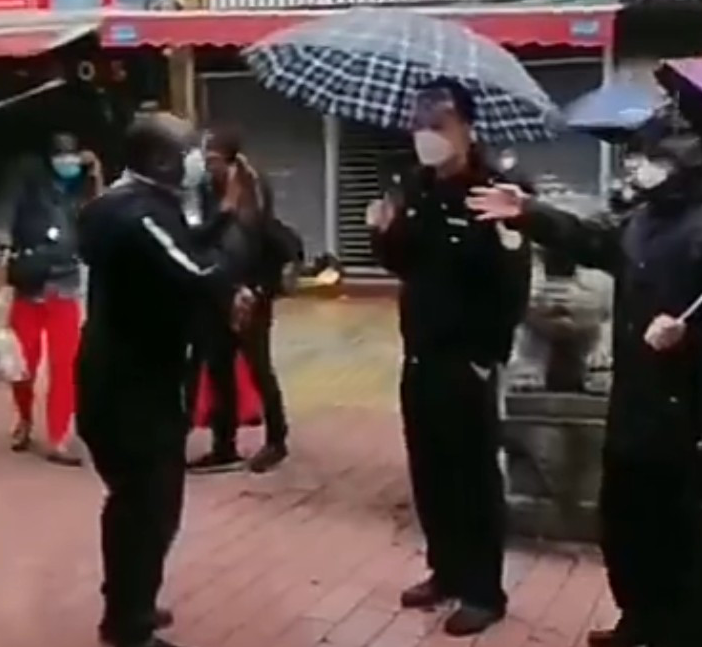 Nigerians who travelled to China for business have alleged that they were mistreated and were thrown out of their hotels over fears that they may bring Coronavirus back to the Asian Country.
China has succeeded in bringing the Coronavirus pandemic under control but the rest of the world is still battling the virus that originated from Wuhan in China.
Nigerians who travelled to China for business shared a video online to show the way they were treated when they travelled there.
In the video, Chinese police are seen chasing the Nigerian businessmen from their hotel.
The Nigerian men are heard telling the Chinese police that there are Chinese all over Africa and they are treated well. The men added that the virus spread to other countries from China yet they (Nigerians) are being punished for it.
Another video shows the Nigerians roaming on the streets, stranded. They revealed that they are not allowed to lodge into any other hotels and they have nowhere to go .
They claim that when they arrived in China, they were quarantined for 14 days and after the 14 days were up, they were sent out and have been prevented from booking any hotel.